Snail slime
We improve the bioavailability of this complex of active substances that the cosmetics market has always looked at with great interest.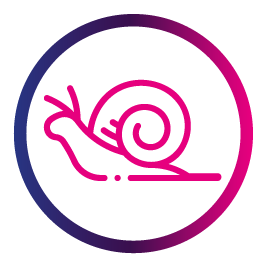 In the anti-aging cosmetic field, novel ingredients and delivery systems are quickly introduced and removed from the market, due to technical and economical aspects. Snail slime is an exclusive extract, owing unique skin anti-aging properties, related to the presence of several compounds, such as allantoin, collagen, glycolic acid, elastin, vitamin A and vitamin C. These compounds fasten the skin healing process, improve the hydratation and correct the wrinkles by regenerating the epidermidis. However, these compounds, usually, have poor bioavailability and solubility.
Encapsulation of snail slime assures an improved bioavailability of the active compounds, linked to their higher solubility. Covering the actives inside biodegradable encapsulants, also, ensures an higher protection of the properties and a prolonged efficacy.
The encapsulated formulation showed no in vitro toxicity (TRL 5).
Do you want to know more about our snail slime encapsulation solution in cosmetics? Fill in the form and we will contact you soon.