Microalgae
We formulate new solutions based on microalgae, which can be used as biostimulants of biological processes in different market sectors.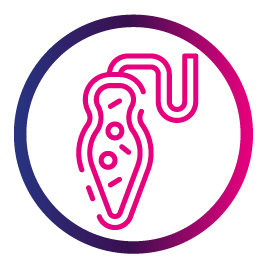 The traditional diet does not usually contain the correct amount of vitamins, proteins and omega 3 and 6. Microalgae like Spirulina are considered dietary supplements and superfoods as they contain proteins, vitamins (B12, C and K), minerals, β-carotene and fibers. Their integration inside the traditional diet has shown to improve cardiovascular, gastrointestinal, cognitive, and immunological health; relieve arthritis pain, and energy boost. Despite the several advantages, these compounds do not have a good uptake and they are, often, subjected to degradation.
By encapsulating the algae extracts into a biodegradable polymeric shell, we ensure the maintenance of antioxidant properties, the protection of the vitamins against degradation and a targeted release in the intestinal tract, favoring the supplements absorption.
This formulated technology is covered by a patent (TRL 9).
Do you want to know more about our microalgae encapsulation solution for the nutraceutics industry? Fill in the form and we will contact you soon.